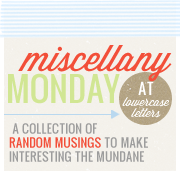 Hiya! Linking up again with Carissa, who has a great blog, for some random thoughts from our neck o' the woods:

1. I have been super blessed with lots of generous friends and rarely have to buy clothes for any of my girls. One friend has twin girls several years older than Linsey, and she gives me a lot of matching clothes. Since Linsey and Hannah are so close in size, they can actually wear a lot of the same stuff, like these cutie dresses they wore to church yesterday:



2. We're starting our second year of soccer with Linsey, and she was heartbroken that she outgrew her pink shin guards from last year. So we've spent the morning decorating a second-hand pair from a friend...she's definitely my creative one! Too much fun :)


We used the end of a birthday candle to make polka dots :)




3. I don't spend much time talking on the phone, because that's when the girls tend to get into trouble. But my sister says she loves to call because hearing me makes her thankful for her life :) Yesterday, while catching up with each other, she was amused with things like, "Don't stick your head in anything that people might sit on!" and "No - don't eat THAT! Come back here RIGHT NOW!" Frankly, I don't see what's so funny...

4. The time has come - I love putting my girls in those Bobux-type soft-soled shoes when they're learning to walk, but Nattie is officially past those and into regular shoes...I love baby shoes, but I HATE putting 'em on!! Anyone with me??



5. And this totally made my day. Not long ago, I woke up to a special note and flattering portrait:



Linsey told me later, "It says 'I love you' a bunch of times because I love you a whole lot, Mama!" Now that's a keeper :) Hope you have a great week!